Resolution Magic – A new programme to reduce symptoms until they disappear
- by Olivia Roberts, author of the book, 'Chronic Pain and Debilitating Conditions Resolution – Make Unwanted Symptoms Disappear' published by Findhorn Press.
Welcome
Resolution Magic is a programme that aims to gradually reduce unwanted feelings and physical symptoms until they completely disappear.
The programme begins by re-educating the nervous system, and continues to reduce a variety of factors that all contribute to your unwanted feeling or symptom, like worry, anxiety, stress, post-traumatic stress, food intolerances, hormones and allergies etc.
And it's all done by simple techniques and mental exercises!
Wherever you are in the world, begin your own tailored programme with regular telephone coaching from Olivia.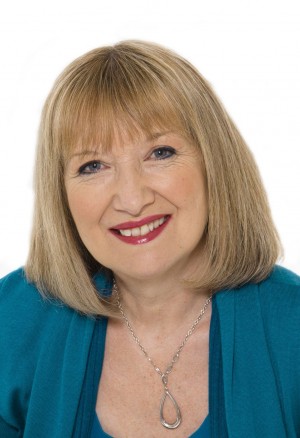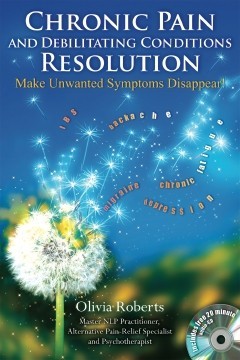 Olivia Roberts, author of the book, 'Chronic Pain and Debilitating Symptoms Resolution: Make Unwanted Symptoms Disappear'.
Discover all about the development of the Resolution Magic Programme, and step-by-step instructions. For more information about the book, click here
Olivia is available for 1:1 telephone coaching to lead you through the programme, step-by-step, if you would like expert help. Begin your own programme today!
Sign up for the newsletter to hear more about the monthly telephone conferences where you can discover more, and even ask questions.
Click on the menu to the left to discover more.
1 – minute welcome video
Welcome to Resolution Magic - a programme of mental exercises to make unwanted feelings and physical symptoms disappear!  Join me for a 1:1 telephone coaching programme as I lead you step by step through your own tailored programme. Address all of your issues.
 New to Resolution Magic?  This 25-minute Resolution Magic clients' video (just click on the screen above) features past clients, and also Olivia's own theory – The Theory of Neurological Wave Syndrome.
Wondering how you can watch these videos? Here is some guidance..
Interview for 'New Connexion Journal'  TV Show in Portland, Oregon, USA
http://www.youtube.com/watch?v=xcaoOGWd_4k
Interview  recorded for the 'Virtual Light Show' TV Studio in Las Vegas, USA:-
The mind controls the way we feel, and every action of the body. There is so much to do, and the only way all of this can be achieved is by creating a sequence for every task, and then storing it.
Everything you feel, and every physical symptom too, is at the end of a stored sequence. Resolution Magic will teach you how you can change sequences, in other words, how you can change the way you feel, or any unwanted physical reaction or symptom.
This set of tools, the mental exercises of Resolution Magic, are skills for life, so that no matter what has happened to you, or what happens in the future, you can change the effect it has on you.
  An Introduction to Resolution Magic and the On-line Tutorial 16-minute film:-
Wondering how you can watch the video? Here is some guidance..
The News: Sign up for newsletter to receive the latest news about dates for workshops, courses & book signings & presentation, radio shows, and any other news.
New! Telephone conferences starting soon: 'Getting Started' with:- IBS, migraine,ME/chronic fatigue & fibromyalgia, symptoms of the ears, shoulder/neck/backache etc. Request further information via the contact page.

Resolution Magic retrains the mind with a new, extraordinary set of mental exercises that can make unwanted feelings and physical symptoms disappear. Discover these techniques with the help and encouragement of 1:1 personal tuition by telephone (to any country in the world).
When leaving a message for a return call, please let me know the country in which you live, and state your telephone number.
International and UK telephone number:   0208 1336353 (Int +044 208 1336353)
Or send me an email with your contact details via the contact page